QUALCOMM, Inc. (NASDAQ: QCOM) stock rose 0.28% after the company posted better than expected results for the second quarter of FY 19. The company has reported fiscal second-quarter net income of $663 million compared with $330 million in the year-ago period.
QCOM in the second quarter of FY 19 has reported the adjusted earnings per share of 77 cents, beating the analysts' estimates for the adjusted earnings per share of 71 cents, according to analysts surveyed by FactSet. The company had reported the adjusted revenue of $4.98 billion in the second quarter of FY 19, beating the analysts' estimates for revenue of $4.8 billion. The outperformance in the quarter was primarily driven by QTL revenues of $1.12 billion that were positively impacted by approximately $100 million of out-of-period catch up offsetting some impacts from overall market weakness.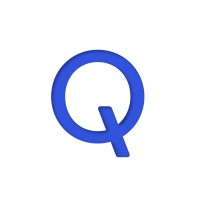 Further, QCOM saw improved QCT gross margins and operating expenses which came in lower than expected. QCT revenues of $3.7 billion were in line with expectations and the same shipments of 155 million units were within the guidance range, but below the midpoint reflecting overall weakness in global device shipments. QCT EBT margin was 14.6% for the quarter at the high end of the prior guidance range driven by improvements in gross margins.
For the third quarter, Qualcomm expects earnings of $3.57 to $3.77 a share on revenue of $9.2 billion to $10.2 billion a share. That, however, includes the settlement with Apple, which is expected to contribute $3.02 to $3.12 a share in earnings and $4.5 billion to $4.7 billion in revenue. Qualcomm expects adjusted earnings of 70 cents to 80 cents a share on revenue of $4.7 billion to $5.5 billion for the third quarter. Analysts polled by FactSet have forecast an average earnings of $1.29 a share on revenue of $5.28 billion.
Turning to the global 3G/4G/5G device forecast. QCOM is lowering the estimates for calendar 2019 by another 50 million units at the midpoint to 1.85 billion units due to continued weakness in China and a lengthening of handset replacement cycle, potentially reflecting a pause in advance of 5G rollouts.
The company expects global handset units to decline slightly year-over-year offset by continued growth in non-handsets resulting in total overall unit growth of approximately 3% at the midpoint. With regards to the recently Apple agreements, the company expect to record revenues resulting from the settlement of matters prior to the effective date of the agreement of $4.5 billion to $4.7 billion in the third fiscal quarter. This includes a cash payment from Apple and the release of related liabilities